There's no arguing with the fact that when running a business, there just aren't enough hours in the day. There are certain tasks, such as your commercial kitchen cleaning, that can – and should – be outsourced.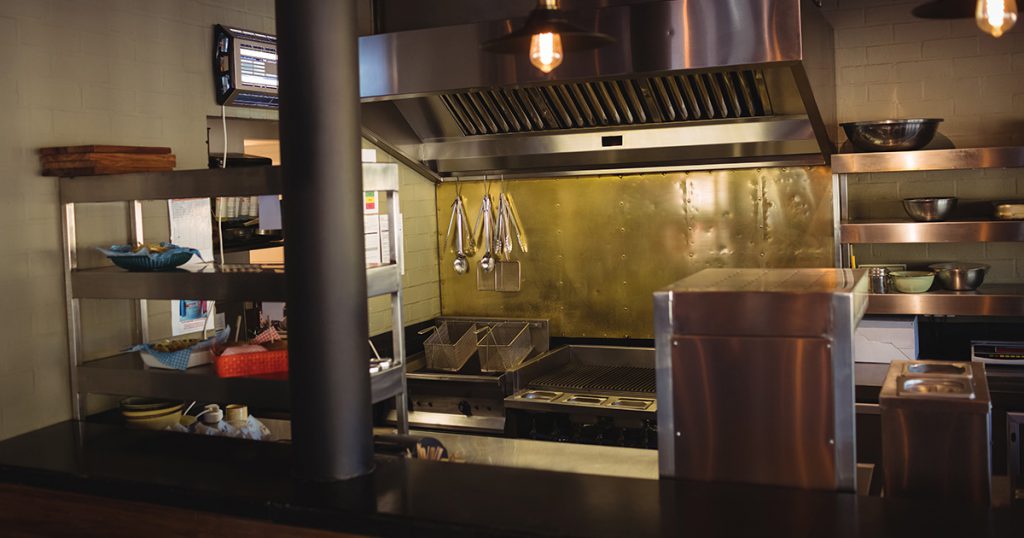 At Town and Country Cleaning we are experts in commercial kitchen cleaning services; we are positioned to provide specialist kitchen cleaning for pubs and restaurants of all sizes, from large restaurant chains to smaller independent eateries, in addition to being able to provide cleaning for commercial kitchens in schools, care homes, and hotels. At Town and Country Cleaning, we specialise in kitchen extract and supply duct-work cleaning on a nationwide scale.
We provide cleaning operatives of the highest quality
Our skilled team of cleaning operatives are trained and experienced handling specialist commercial cleaning for kitchen environments, including a diverse range of premises, including school kitchens, hospital canteens, care homes, schools, college campuses, and more.
Our cleaners are fully trained and equipped to offer a high-quality cleaning service that promises results. Equipped with professional cleaning equipment, our team of cleaners endeavour to ensure that we can offer the very best commercial kitchen cleaning services, exceeding your expectations.
High standards in commercial kitchen cleaning
Having worked in various catering environments, our specialist kitchen cleaning team have experience managing the cleaning needs of various commercial kitchen types, from pop-up food stalls and food food outlets to independent restaurants and university campuses.
At Town and Country Cleaning we are contracted to carry out commercial kitchen cleans for a diverse range of clients. By offering high-quality value for an affordable price, we have built a strong customer base with high levels of customer retention, thanks to the reliable, honest, and high value service that we offer each and every customer.
The Health and Safety Act and the Food Hygiene Act dictate that cleaning commercial catering environments requires compliance with exceedingly strict hygiene protocols. Our team has undergone specialist training to ensure that these standards are consistently upheld, and meet all key rules and regulations set out within the sector.
Commercial kitchen cleaning outside of business hours
We understand that during business hours your commercial kitchen is too busy to deal with cleaning operatives attempting to clean it, which is why we offer our commercial kitchen cleaning services outside of business hours. Working within your out of hours periods, we are able to minimise your downtime and offer a convenient cleaning service.
Our commercial kitchen cleaners have all the requisite Health & Safety and customer care training. We understand that right now, cleaning is of paramount importance, which is why each member of our team has been prepared and trained for pandemic cleaning, and the key aspects and processes that need to be followed in order to maintain a safe premise to operate your commercial kitchen from. We understand how important it is to get cleaning right, which is why we have taken every precaution to ensure our team members are prepared for pandemic cleaning.