With our stellar hospitality cleaning services, our team at Town and Country Cleaning offer expert solutions to all your cleaning needs.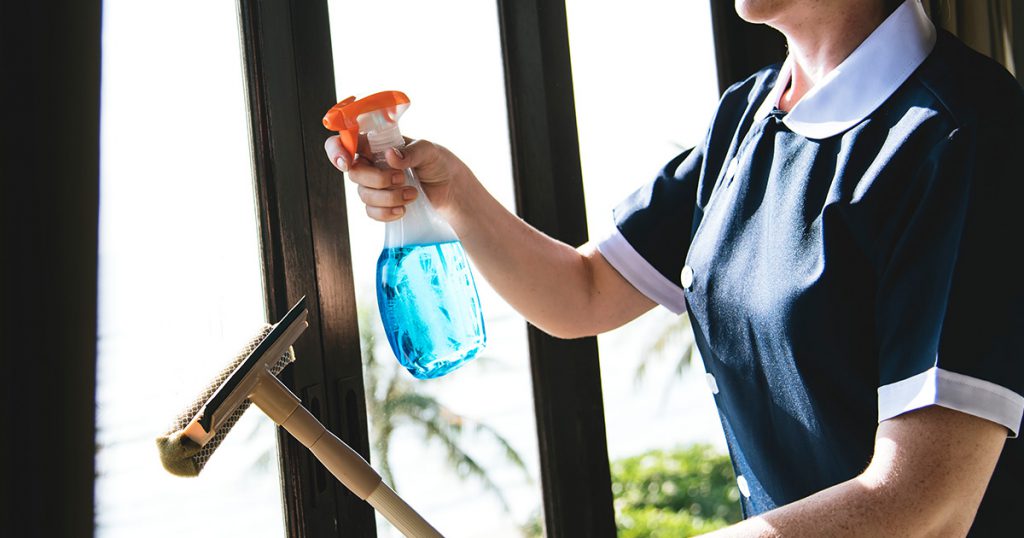 Our budget-friendly and high-quality services allow us to deliver the very best for your company, with a friendly and polite manner, which we appreciate is vital in hospitality services.
We will aim to create a clean, germ free area for your guests and all areas of your premises, which will create a stress free experience for any guests. We provide excellent cleaning services to floors, upholstery, communal areas, food preparation areas and windows in a professional manner using exceptionally high quality tools and equipment as well as our Reach and Wash service which allows us to work sustainably, meaning less detergent and water wastage. We are incredibly proud of what we do and work to the highest standard consistently. We fully appreciate the importance of deep cleaning within hospitality, because we understand the implications of having harmful toxins and bacteria building up within public places. It's vital that you keep everywhere clean and germ free, which includes eliminating bacteria left on surfaces, handles and in toilets. We sterilise all areas that are frequently used as well as offering deep cleans.
With our specialised equipment, we use powerful systems, and steam cleaning as well as detergents and disinfectants that can work to keep all areas germ free. Any types of stains can be removed, which will allow a more attractive space to your guests. Our affordable options will be a benefit to any hospitality company, we work to targets and ensure that our work is undertaken with precision and focus to the task.
Why you should choose us
Our team has many years of experience and we are devoted to our craft. We offer four incredibly important assets that we believe are vital within our area of expertise:
Reliability – we understand you always need us which is why we will never leave you without a cleaner, and will always be there to cover and ensure that your needs are met to the best standards possible.
Trust – we stick to strict policies and we employ only the very best team that you can trust and that will remain reliable throughout your contract with us.
Support – all our cleaners are supported by our dedicated team and we can offer you the support you need to answer any questions about our cleaning, our products or our equipment.
Consistency – we aim to monitor standards to ensure your cleaning is done to the same standard every single time.
Our professional services and the products that we use are non-harmful to humans and aim to eliminate all bacteria gathering in the places that you often forget about. We want your guests and staff to be safe and work and spend time in a clean, sterile environment. Now more than ever, it's vital.