Based in Surrey, at Town and Country Cleaning, we offer a professional and affordable retail cleaning service. We are proud to be able to provide a professional and reliable cleaning service that is second-to-none in terms of quality, consistency, and reliability.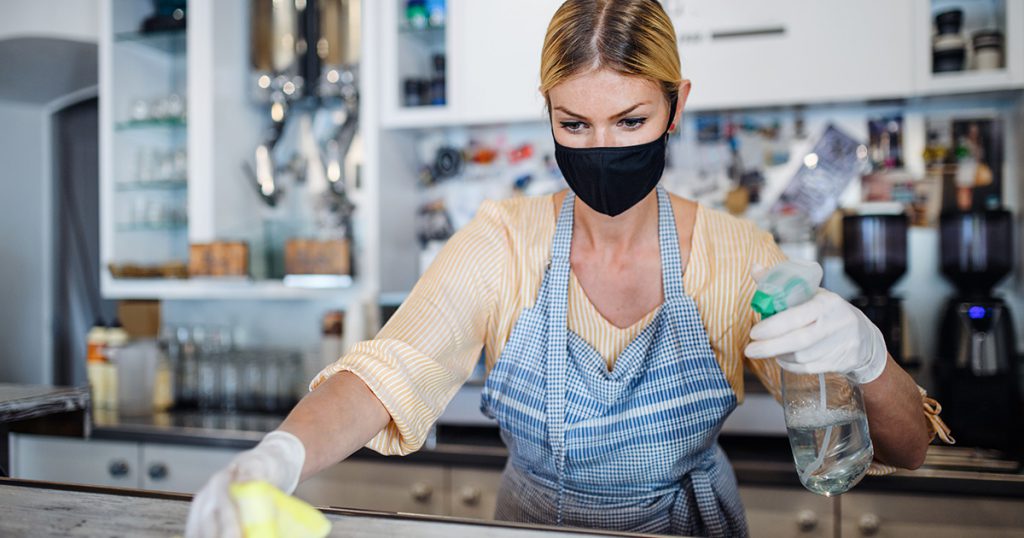 When working with businesses, we see our relationship as being a team effort, helping your company to maintain its integrity and high-quality image. Awareness of varying requirements of different businesses has allowed us to add real value to the cleaning service that we provide. Thanks to our many years of experience, we are able to offer a cleaning service built on experience, professionalism and trust.
Flexible and Reliable Retail and Shop Cleaning Surrey Services
Our cleaners are fully trained and equipped to offer a high-quality cleaning service unlike any other. Equipped with professional cleaning equipment, our team of cleaners endeavour to ensure that we can offer the very best retail and commercial cleaning service in London, seven days a week, 24 hours a day.
Whether you require your retail store dusted, deep cleaned, or thoroughly cleansed from top to bottom, we are on hand to deal with all manner of cleaning tasks, however big or small they may be. We always endeavour to ensure that any property that we clean is left spotless by the time we have finished; when our team leaves your premises it will be sparkling clean and smelling wonderfully fresh.
Our team have Proficiency in Cleaning
At Town and Country Cleaning, we are an accredited member of several professional cleaning institutions, ensuring that the quality of our work is second to none. Our expertise in cleaning is gained via practical and educated knowledge, and is constantly evolving and improving. We always endeavor to ensure that each and every member of our team has an up to date understanding of all of the newest cleaning rules and regulations.
We want you to feel confident in our team members, our service, and the quality of our work, which is why we always endeavor to go above and beyond. Our team members are constantly improving their skills and knowledge, making sure that we stay up to date with all of the newest rules and regulations in place within the sector.
We understand the need for quality clean
We understand that right now, cleaning is of paramount importance, which is why each member of our team has been prepared and trained for pandemic cleaning, and the key aspects and processes that need to be followed in order to maintain a safe premise to operate your retail store from.
Should you feel more comfortable talking to a member of our team directly about your retail and shop cleaning needs, we are always happy to talk through our processes and procedures and discuss your individual cleaning needs and requirements.
With over 35 years of experience in contract cleaning, at Town and Country Cleaning we are confident that whatever your cleaning needs, we can not only meet them, but also exceed them. Whatever your requirements, we are on hand to help.