As much as you try to air-condition and monitor the comings and goings of your server areas, the regular circulation pollutes them with dust and debris. Most people would agree that these rooms are the heart of the business and without them – everything would just stop in its tracks.
This means that while viruses and system crashes might be a concern, your everyday culprit is going to be even more worrying. Dust.
In order to mitigate the risks that come along with this, data-room cleaning is essential to any organisation. In order to keep productivity high and reduce stress when things don't go to plan, you need to be confident technology can keep up. Investing proper effort to keep them pristine will save you time, money and the headache later down the line.
Here are some of the most important things to consider:
Hazards Associated With Dirty Server Rooms
With such a huge amount of data and important systems stored in these areas, people will be coming and going to carry out their roles and maintain quality checks where needed. This is great for business and allows you to store everything in one place – but the constant movement increases particles in the air that builds up inside the equipment.
Dust build-up can result in reduced energy efficiency.
The fans that are attempting to cool the systems will have to work harder as a layer of dust prevents air from circulating easily. This means the motor has a hard time preventing overheating and damage – using more energy just to keep them cool. Not only will this eventually cause even more damage, but it becomes far more expensive to run.
Circuit boards and internal hardware is becoming smaller and smaller and we make further headway in the industry. These are more susceptible to tiny contaminants like dust. As a result, circuit failures become more possible with connections breaking due to interference. This advancement in technology also makes cleaning them far trickier and a lot of people don't even want to go near them.
Static charges from clothing
While you can monitor who comes in and out of your data rooms quite easily, it is another thing making people wear particular overalls and suiting up to do a small job. However, lint and small particles from clothing or paper can become statically charged. As small a problem as this may seem – it can actually interfere with the servers and cause multiple issues all the way through to data loss and complete failure.
Dust makes it much harder for heat to circulate effectively. (You'll know this if you've not cleaned your air conditioning for a while and don't feel quite as cool in the summer!) This can cause increased operating temperatures and reduce the capabilities or life expectancy of your servers. You might begin noting regular issues or performance reductions.
Raised floors collect dirt!
While you may have raised systems to encourage airflow, it is also a painful trap for dust, debris and dirt that causes problems. Circulation required for each server mixes up this dust and starts blowing it into every crack and corner of the cabinets.
Benefits Of Data-Room Cleaning
We're sure you have spent a lot of time and money protecting encrypted and private information, making sure that all the servers have up to date virus protection software. That's all well and good and should definitely be the first port of call when installing such systems.
However, our services can ensure that small and insignificant risks like dust stay well away from your expensive equipment. We'll worry about that while you take care of the technical bits.
Don't Let The Dust Settle
When you think that around 80% of all dust and debris in your server areas are brought in through people traipsing in and out – leaving remnants from the soles of their shoes – it just goes to show how regularly they will need cleaning.
We have high powered specialist vacuums that can remove the layers of grime from the floors and beneath raised platforms to ensure it is kept in perfect condition. We know you won't want to stop people coming in and out – so let us tackle the aftermath instead.
Also, microfibre cloths work much better at picking up dust and avoiding that static charge we spoke about before. We always use specialist equipment to ensure every surface is properly cleaned and no residue is left behind.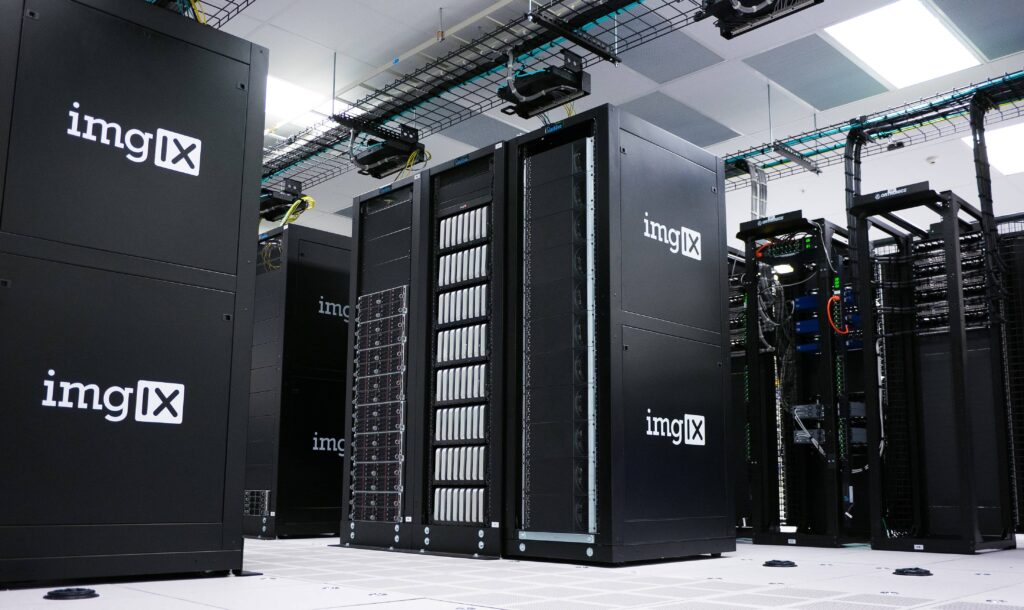 Temperature Control
Regular data-room cleaning will prevent the hazards from building up and having a chance to interfere with your systems. We can work with you to figure out a good timescale and can even ensure we work outside of your usual hours. This way we allow staff to do what they need to without getting in the way.
It also means you have the capability to increase the frequency of our visits if you notice more occupants or movement within your servers. We'll tackle the hard to reach places and ensure every system is checked from top to toe. This will ensure every precaution is taken to reduce the running temperatures and prevent overheating.
While proper spacing between servers is essential in allowing airflow – it also means there are more opportunities for dust to settle and sneak into the gaps. Being careful not to overcrowd the space will not only make it easier for employees to navigate, but it will reduce the risk of overheating and allow your data-room cleaning to be carried out even more thoroughly.
Fire Prevention
Your server fans work hard to keep all the tech and small pieces cool. This allows them to run at their usual pace, for longer than if they were suffering from dust build-up and overheating.
As layers form on your servers, you may notice more noise and slowed performance. This is a telltale sign that they may be getting far too hot and need a good clean. Leaving it too long could bring the temperature up to significant levels whereby the equipment may ignite, especially if left with a layer of combustible material.
Dust and debris then act as fuel to the fire – causing it to spread rapidly – even jumping from one to another. The static charges caused by clothing and fibres will also only impact this risk further – creating sparks. Investing in regular cleaning will ensure every surface is mitigated of these hazards and left to perform at optimal levels.
Monitoring The Room's Environment
Ensuring the monitors themselves are clean is one concern, but data-room cleaning isn't just about the equipment. The area they are in needs to provide the correct environment for proper running too. The team at Town & Country Cleaning carry out our services from floor to ceiling, making sure no stone is left unturned.
Taking vents out and removing debris is one important thing we can do for you. Blasting air conditioning into the room is useful for keeping the internal temperature low and constant. However, dust doesn't just affect the servers themselves – it gets into any nook and cranny.
To ensure the room remains well ventilated, you need to monitor the condition of your ventilation units and other means of cooling. Let us know which equipment you are using to do this and we'll make sure to pay extra attention to those systems!
Moreover, while regular spring cleans are a must, a few deep cleans should be carried out throughout the year to maintain cleanliness levels and tackle anything that needs special attention.
All-Inclusive Cleaning Service
You've put a lot of money and time into creating your data rooms. As the heart of many business operations, they are essential for maintaining day to day runnings. They also require plenty of maintenance and upkeep to ensure the valuable information inside is not lost, destroyed or corrupted.
Our services will ensure each piece of equipment as well as the environment keeping them safe is maintained and improved regularly. This will allow them to run at their best for as long as you need them. Overheating and other issues can reduce the life span of such systems – so get in touch today to see where we can start.
We also offer comprehensive office cleaning, deep cleans and plenty more services that your organisation can benefit from. The perfect working environment will keep your operations running as they should, whilst offering the best chance for employees to work productively and comfortably.
We take a great amount of pride in our customer service and therefore would be more than happy to answer any specific queries you have, no matter how big or small. Because of this fact, there are various ways in which you can contact us. If you would like direct communication, you can use our customer service line. Alternatively, you can also use our "contact us" page on this site where you can find a quick simple form to fill in. We are also reachable via email and will respond as soon as possible.
Town & Country Cleaning has some 65 staff managing +300 customers across both commercial and domestic clients in Surrey, Hampshire, and across the south of England. We also have accreditations including BIFM (British Institute of Facilities Management), British Chamber of Commerce, and ISO9001.
Contact us on 0844 326 0348 or email info@townandcountrycleaning.com to get a quote for your next service! We can't wait to hear from you.