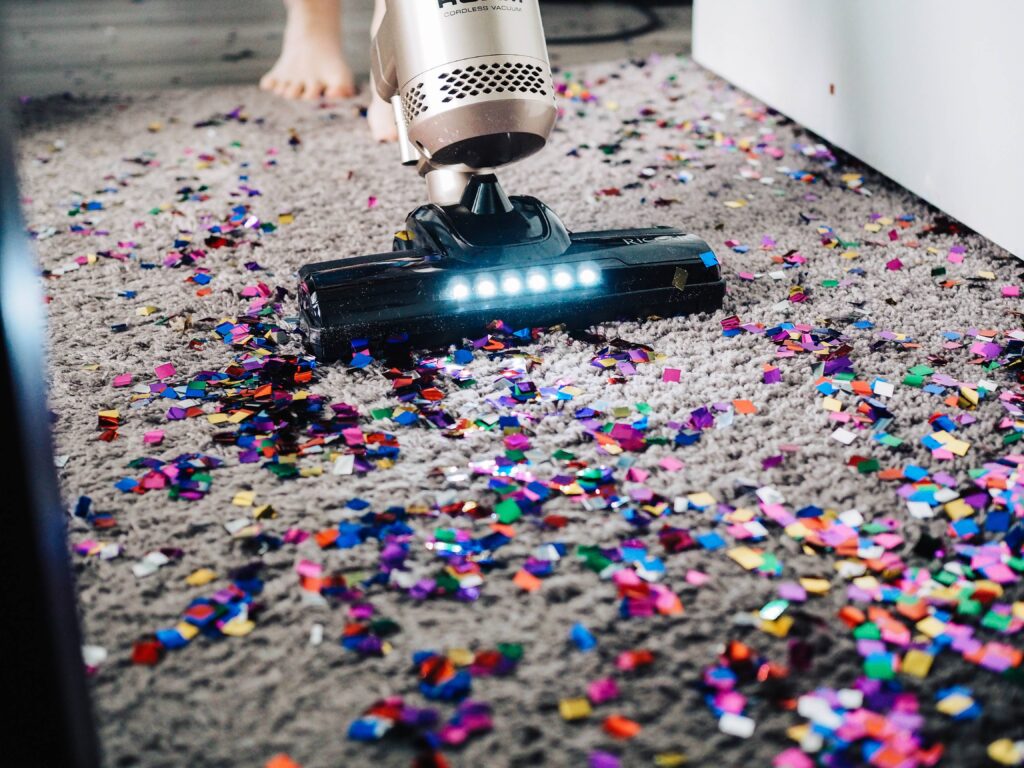 Whether you are a homeowner or tenant, many of us can relate to just how hard it is to keep your home clean when working long hours. Sometimes, it just is not possible to do so on your own, regardless of whether friends or family are willing to lend a hand. This is why it can be extremely beneficial to consider hiring a domestic house cleaning service to ensure your home is always neat and tidy. Do not be mistaken and think that this is at all an unnecessary expense, professional cleaning services are a worthy investment that can actually be very cost effective for your home.
There are many advantages to hiring professional domestic cleaners. An experienced team will go above and beyond to ensure that you get the quality of cleaning you deserve.
What are the Benefits of Hiring Domestic Cleaning Services Farnham
Time Management
Do you work a busy schedule? If so then hiring domestic cleaning is a great solution to allow you more time to do what is important to you. House cleaning can be an overwhelming and time-consuming process. When you hire a professional cleaning service to manage the task for you, you will quickly realise the value of the time that this investment has afforded you. You will have more time to spend with your friends and family, and focus on tasks that are more urgent. Especially for those working long hours, you will be able to use this free time to catch up on the well needed rest and relaxation that you deserve.
A Healthier Environment
By involving a professional domestic cleaning service to clean your property, you will be certain that you will be living in a home that is cleaner and healthier. Knowing this will make for more pleasant living conditions and greater relaxation. A domestic cleaner will ensure that the place is spotless and rid of any harmful bacteria or dust. You will be less likely to develop dust allergies or illness caused by bacteria. A clean home will also reduce stress as a clean home is a clean mind.
Reliability
A key benefit of hiring domestic cleaning for your home is that you will be able to rely on them fully to get the job done and at a high standard. A quality professional cleaning service will have a wide range and history of experience in domestic cleaning and will be prepared with all the right tools and equipment ready for the task at hand.
Experience
A domestic cleaning service will be able to provide extensive cleaning based on their knowledge and experience. Here at Town & Country Cleaning We manage many domestic cleaning for customers in our local catchment areas including Farnham, Guildford and surrounding towns and villages. Our approach is to assign the same cleaner(s) on the same day and time with an agreed cleaning specification that best suits your individual preferences.
Highest Quality Equipment
Cleaning Services such as Town & Country Cleaning have access to a range of the most sophisticated cleaning equipment available from steam mops to ladders. This is important as you would not have access to these tools when trying to carry out the cleaning process alone or would be spending a lot of money to get equipment of this high standard. Working with Town & Country will allow you to gain access to a maintenance plan for your home so you can always be assured that every aspect is covered.
Maintain Your Investment
Purchasing a new home can often be one of the biggest investment decisions you will make in your whole life. Frequent maintenance and cleaning will help maintain and add to it's value. As surface areas are kept well maintained, it will be less likely that harmful dirt will scratch any glossy hard finishes or damage wooden flooring. Factors such as these can lead to costly replacement when you come round to getting your house ready to go back on the market. Hiring a professional domestic cleaning service will help lessen the need to carry out these sorts of repairs.
Hiring domestic cleaning services such as Town & Country Cleaning will help benefit you as the costs involved will be far less than any repair costs for your home if not properly maintained. This is why hiring cleaners such as this can be a great solution for all owners of residential properties or tenants who need to maintain their home yet can't because of a busy work schedule.
Domestic Kitchen Cleaning
One part of the home that always seems to get dirty extremely quickly is the kitchen. After just a single meal, the grease and grime is often already starting to build up causing your oven to look dirty. You can clean your kitchen yourself but it can be a very long and grueling process so hiring a professional may be a better option.
By hiring Town & Country Cleaning's domestic cleaning service, your kitchen will be made nice and clean and pleasant to cook in once more. We carry out thorough cleaning services throughout Surrey and the UK in a way that is designed to meet your standards. These cleans will always include every appliance and surface within your kitchen ensuring no where has been missed.
Our kitchen and oven cleaning service works on an hourly basis. This allows you to specify exactly how long you would like to book our skilled and experienced cleaners for. Often the process of a deep cleaning for a small kitchen will take around 3 hours, so 3 hours is our minimum call out time for this service. Larger sized kitchens will usually be sorted by sending an additional two or more cleaners to ensure that the same level of cleaning is acquired within a set time frame.
We advise our clients to create "priority" areas checklists to ensure that key problem areas are dealt with. Whether you are moving into or out of a property or dealing with the aftermath of a birthday celebration, our one off deep cleaning services are a perfect way to ensure that the place is cleaned thoroughly and left spotless.
Carpet Cleaning
One place in the home that always carries an awful lot of germs is the carpet! Often, a carpet is filled with dust and dirt that we are not able to see. For this reason, it is imperative to invest in professional carpet cleaning services. By choosing our service, you will have the peace of mind in knowing that all of the dirt and debris has been removed effectively. Not only will this leave your carpet looking as good as new but it will ensure that you live in a healthy environment.
We use a number of different techniques and will determine the best solution based on the material and condition of your carpet and we will explain this to you in full before we start any job.
Thinking of Moving House?
Moving house can be immensely stressful and that is why we are here to help! We can organise moving house cleans for the house you're moving out of and the house you're moving into.
Often we will consider what is most appropriate for each property including how to best spend the money and how best to coordinate the cleaners, removal companies, estate agents as well as local trades in order to get the most out of your service. You can be assured of top quality cleaning too as TCC provides a 100% customer satisfaction guarantee on all builders' cleans.
The process of moving out can often be overwhelming due to the sheer amount of work it involves, especially with cleaning! To make the process easier, we here at Town & Country Cleaning offer a flexible move-in and move-out cleaning service to help ease the transition from one home to another. No matter whether you just need certain items cleaned or a full deep clean, our confident team of professionals are here to help.
Why Choose Town & Country?
We are honest, hard working, personal, professional, progressive and focused on the customer. Our vision is local and sustainable business supporting customers wanting reliable local cleaners. Committed to staff welfare, a living wage and a carbon-neutral future.
Insured to £10m, with a 24hr manned reception service, we provide a full capability of domestic, commercial and specialist cleaning.
Based in Farnham and Guildford, we have consistently supported our staff, customers, suppliers and community since 1977. Our years of experience within the industry ensure that we are experienced and able to provide the best possible cleaning service tailored to your needs.
Town & Country Cleaning has some 65 staff managing +300 customers across both commercial and domestic clients in Surrey, Hampshire and across the south of England. We also have accreditations including BIFM (British Institute of Facilities Management), British Chamber of Commerce and ISO9001.
Contact us on 0845 222 2000 or email info@townandcountrycleaning.com to get a quote for your next service! We can't wait to hear from you.